A double glazing window is a guarantee of comfort and modern glazing solutions. Such structures are increasingly replacing ordinary windows in wooden frames, since they are undemanding to maintain, practical, and completely sealed. With them, you will forever forget about blowing, noises in the apartment, you will be able to independently choose your preferred ventilation mode.
However, it is very important to take a responsible approach to the choice of a window system.
There are several elements in the design of any plastic window – a profile, a double glazed window and fittings.
The operational parameters of the system as a whole depend on their quality and reliability. A double-glazed window is a translucent sheet that regulates the penetration of sun streams into the room, protects against heat leaks and external noise.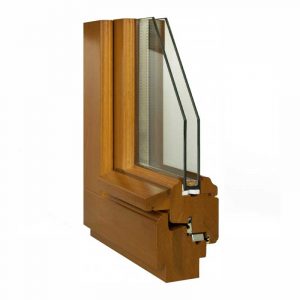 Double glazed windows
This is a package with two glasses, between which there is an air space – a chamber. The glasses themselves are separated by a kind of partition – a spacer (spacer), which is made of aluminum or plastic. It has perforation, inside there is an absorbent – silica gel granules that absorb excess moisture and protect the window from fogging. The chamber can be filled with either dry air or an inert gas (argon). The chamber is completely sealed.
Such a design protects well against heat leaks, since it has almost 30% less thermal conductivity in comparison with ordinary glass made of wooden frames. It reduces the amount of sound waves penetrating inside, therefore, it will become quieter and more comfortable in the house. For maximum tightness, a sealant is applied around the perimeter of the package in two layers.
Double glazed windows specifications
Noise isolation – up to 24 dB.
Heat transfer resistance – up to 0.34 m2C / W (30% lower than that of two-chamber).
Glass thickness – up to 7 mm.
The distance between them is up to 16 mm.
The weight of a sheet of 1 sq.m with 4 mm glass is 20 kg.
When and where to use double glazed windows
They choose PVC windows when the owners want to create a comfortable microclimate in their homes. It is irrational to do a home renovations and install them with single glass windows and lose all the advantages. Therefore, for residential premises, options with double glazed windows are most often suitable.
For non-residential and unheated premises, where it is not necessary to keep warm.
For glazing offices, retail and warehouse premises.
On balconies that will be used only in summer or as outbuildings.
For suburban real estate: houses, summer kitchens, verandas, terraces.
For balcony units in already glazed annexes.
Installation of sdouble glazed windows with energy-efficient or multifunctional glass in a residential area is allowed.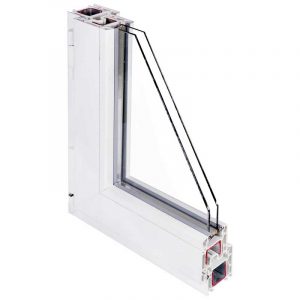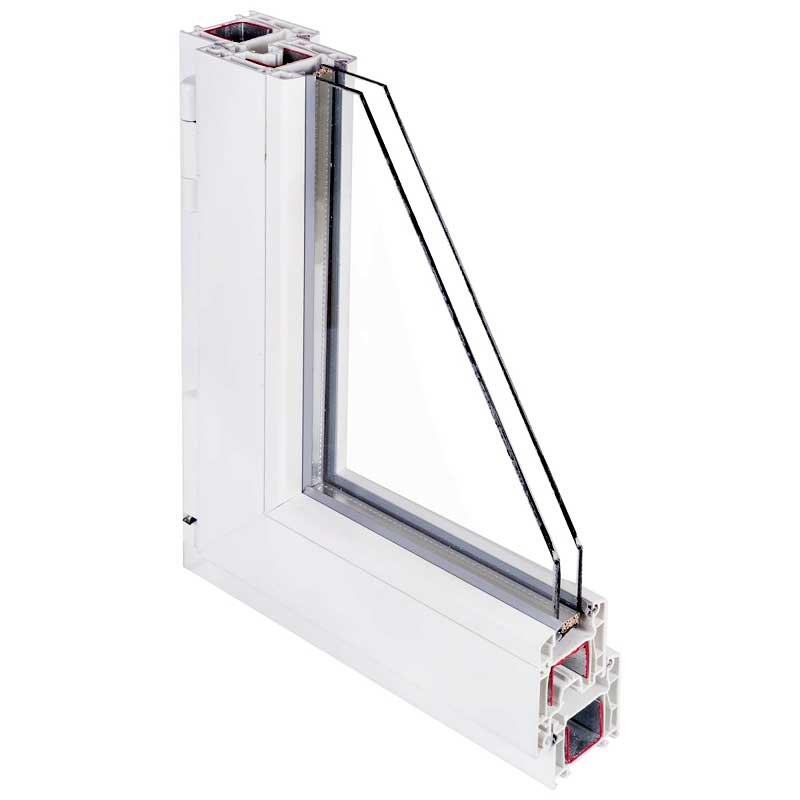 Advantages of double glazed windows
The main advantage of a double glazed windows is energy efficiency.
When equipping such a package with single glass with improved characteristics, for example, multifunctional or energy-saving glass, it will retain heat no worse than a package with double glazed, but with basic glasses.
Differs in improved transparency (up to 80%). The price difference of a single and double-glazed unit is up to 100%, which will delight owners of living space with a limited budget.
Cons of double glazed windows
The main disadvantage of the double glazed windows is price. It is 2 times more expensive that single. However in long time frame the double glazed windows will give your property bigger $$$.
Conclusion
All home owners or builders have a choose to invest in the future with highly officiant double glazed windows.